Wow! Is it just Me, or did February just fly by?
Kicking the month off with one of our craziest Multi-Mistress Play Parties ever, this short month certainly started off with a bang (or three:). For those of you who are interested in attending a future party, our next one is tentatively scheduled for Friday, March 21st so be sure to mark your calendars you slutty sluts.
Shortly after coming off that glory-hole high came Valentines day, which fell on the Presidents Day weekend this year. To celebrate, I took a trip to the deep Mojave for a family reunion/glamping (glamour + camping) lovefest of sorts. As some of you know, I have a soft-spot in My heart for the desert and the consciousness-altering environment it allows for. Dungeons and deserts may have more in common than you think! Can you spot My camp on this gorgeous shot (taken by a drone!)?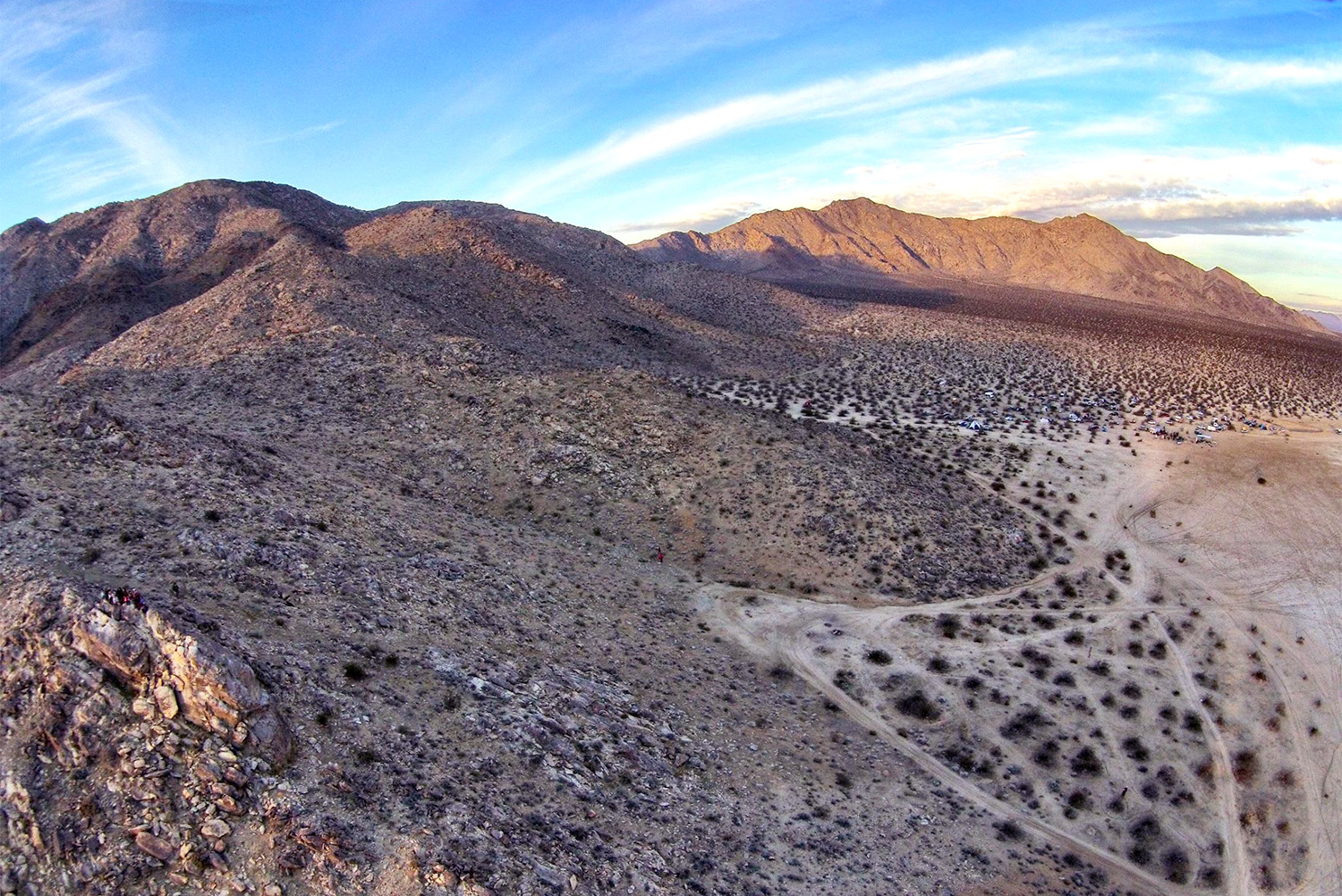 Despite getting My vehicle stuck on the way out of the wilderness on Sunday, I wasn't going to let some rock stand between Me and the Tranny Awards that evening. With a seat front and center at Bob's T-Girls table, I made it back just in time to catch all the beautiful genderqueer people of the adult industry all in one place. But what diversity!  Seeing the winners that night, who ranged from FTM man James Darling to gorgeous femme Venus Lux, certainly got My creative juices flowing–so those of you who are interested in further exploring role-reversal, sissification, gender-bending, and forced-bi scenarios should feel free to get in touch! Here's a photo of Eden Winter and I from the event: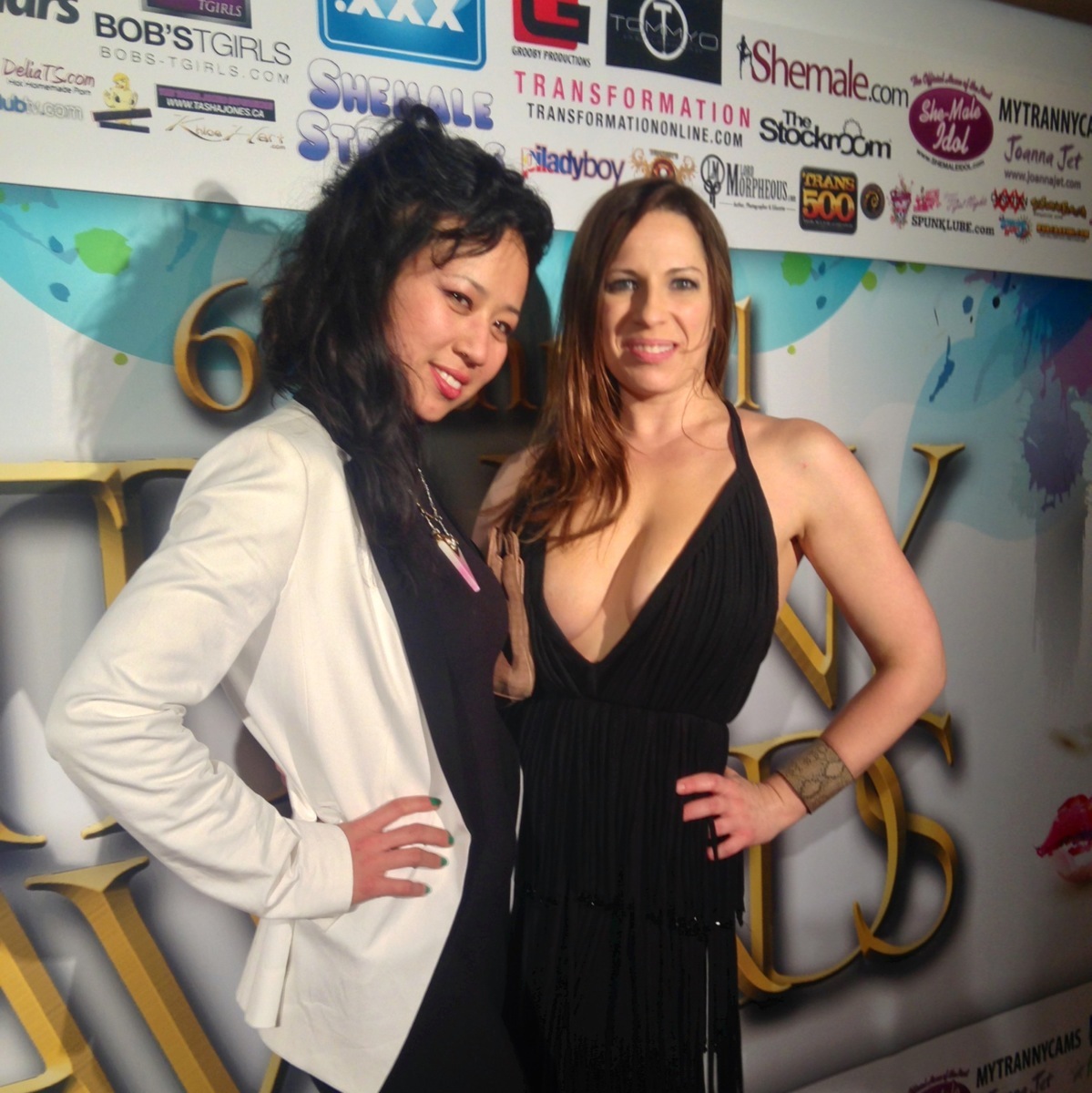 Being partners in crime, Eden and I made another appearance together at the Westside Comedy Theater this past Friday, the 21st. This time, it was for PAID or PAIN, an innovative comedy show that mixes stand-up with S&M. Ten comics take the stage and each does a short set ranging from 3-5 minutes. At the end of each set, audience members vote on whether they get $, or if they get pain. We are the pain. As you can see, Eden and I thoroughly enjoyed breaking in some vanillas, though I suspect that a couple undercover freaks may have bombed on purpose…