HAPPY NEW YEAR, you sick puppies!
I hope you all had a lovely time bidding farewell to 2013, and that you have been able to behave yourself in the new year. So far. As for Me, 2014 has started off with a bang. I've been blessed with a number of new pieces to add to My arsenal, not the least of which includes an complete violet wand kit (now with branding attachment :) and leather suspension cuffs (for wrists, ankles, AND head!). You've got a lot to look forward to, wouldn't you agree?
In addition,  Ms. Eden and I have cleaned out the dungeon, reorganizing all of our supplies and equipment in order to be able to find the perfect instrument for your particular weakness that much more efficiently. What a fitting way to start the new year! Don't you feel lucky to have such caring Mistresses standing over you? 
Besides all the time I've been spending in the dungeon, both prepping and playing, I've been all over Los Angeles, being spoiled by delicious meals, and attending local munches. This past Sunday I checked out the Los Angeles Dommes and subs (LADs) event and was pleased to meet a number of spirited and well-spoken lifestyle Dommes along with their obedient subs. I attended with My dear friend Iris and was pleased with the door-to-door service provided by our subbie chauffeur. Love My lifestyle :)
Speaking of friends, Iris–who some of you may already be lucky enough to have met–is a stunning Domme who I met a few years ago via academia.  Naturally I offered to share My subs with her in session…after all, isn't that what friends are for? 
So, if you're interested in playing with Iris and Me, do take note of  Our overlapping interests:
tease & denial
feminization & sissy training
forced-bi fantasy
foot and body massage
smothering and facesitting
verbal humiliation
male objectification
M/s and D/s role play
age play & race play (especially Mommy's little boy dynamics)
cross dressing
male chastity and CFNM
OTK and spanking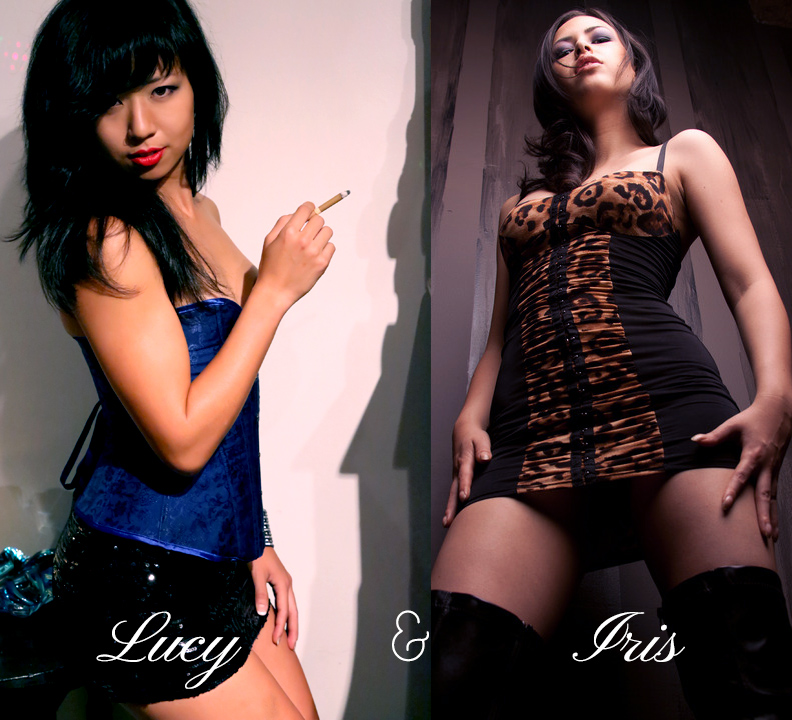 As you can tell, we have many shared interests…and being friends, we just love playing together!  I'll leave you with one more picture of Iris just because I'm feeling generous in the new year. Do remember to stick your tongue back into your mouth before you ruin your keyboard :-P
Here's to beautiful friends and a brilliant year!