What a deliciously packed summer I've been having.
After traveling and playing in both Chicago & Atlanta, hosting three parties in Los Angeles, and pushing numerous slaves past what they thought was possible, it's time for your Asian Goddess to get off the grid for a bit. Please note that from August 23 to Sept 3rd, I will be deep in the desert without phone or email communication capabilities. Oh, what's a slave to do? 
Perhaps you're desperately trying to calculate how you can squeeze in one last whiff of My powerful pheromones before I jet. If this sounds like you, then I must say that you are in luck.
I will be making a rare appearance at a foot party hosted by Elegant Bare Feet at SubmissionLA on Friday, August 22nd–this is your chance to catch Me the day before I take off. Don't squander this opportunity. For those of you who have been following, you'll note that I've not attended a foot party since summer of 2012 so this is truly a rare opportunity to experience My perfectly-formed feet in an intimate group setting. I absolutely adore having My toes licked, sucked, and otherwise worshiped so do come send Me off with a smile. See which of My Domina friends will be joining Me and get details on how to RSVP for this exclusive foot fetish party here.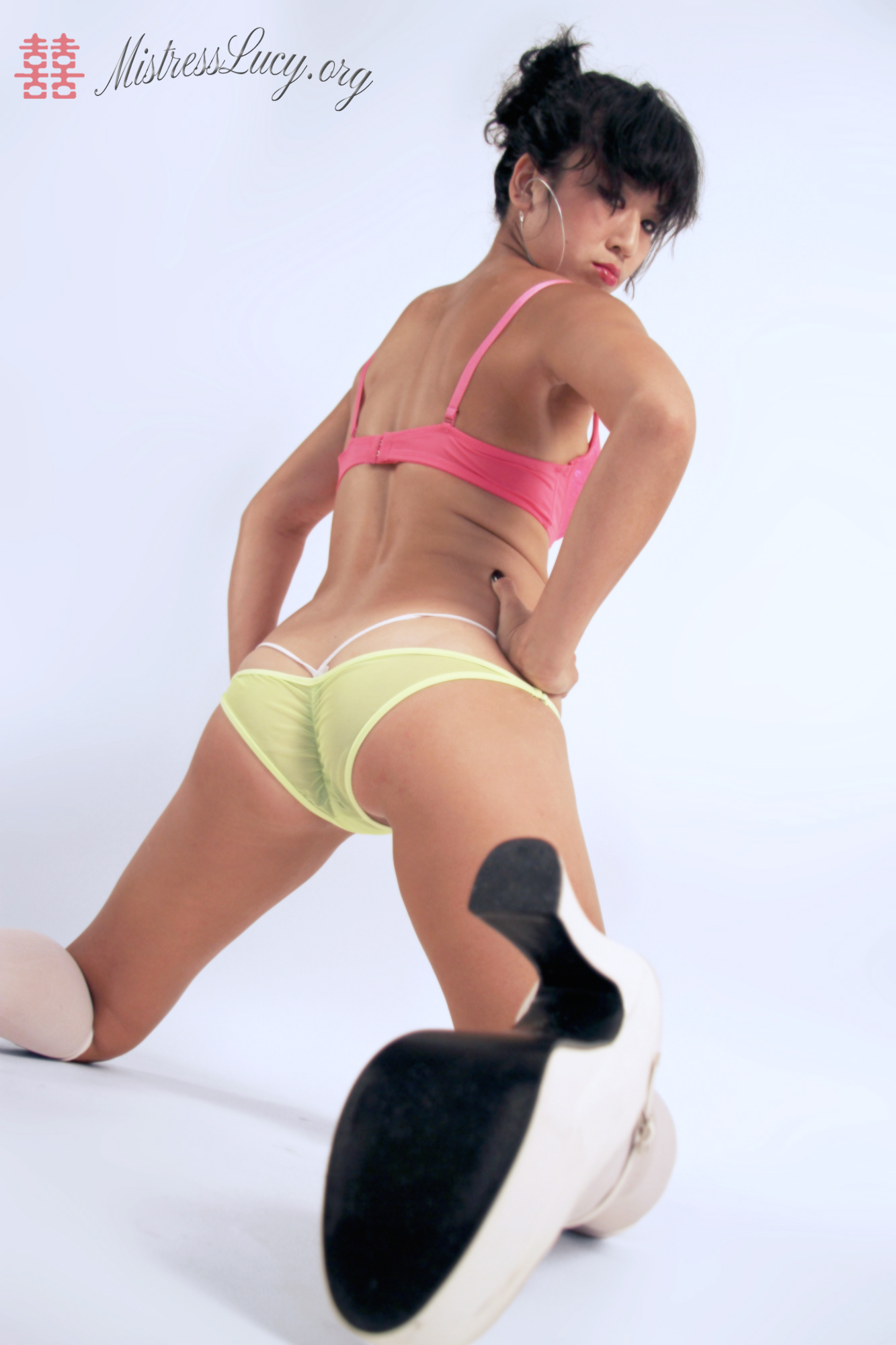 To keep Me in your mind during My absence, maybe you can read and re-read a new review I received on Max Fisch. It's descriptive, well-written, and comes from My most recent trip to the Windy City.
Lucy's Pet writes:
From the moment Mistress Lucy opens the door, She is in control. Mistress is very thorough and pays close attention to detail. i am privileged to have sessioned with Her twice – the first time at Submission LA dungeon (highly recommended), the second at Chicago Dungeon Rental's upscale west loop location. my first session with Mistress Lucy was everything a novice could hope for (and for you novices out there reading this – you will never want to session with anyone else). The second time, just two days ago, was at a whole new level…(read more)
In the meantime, remember that patience is a virtue and do await details on My upcoming trip to NYC in the beginning of October.
Hope you can all be good while your Mistress is away…