Good afternoon, everyone!
Though this sweltering LA summer is finally cooling down, My social calendar is still burning up! First of all, a big THANK YOU to all the generous patrons who donated to My campaign for AIDS Walk LA! With your help, I came in as the top fundraiser for team Decameron, which raised a total of $1050 to help APLA stop new infections and support people living with HIV/AIDS. Here's a mid-walk photo with fellow team members Lady Grace, and Mistress Iris from the October 11th event to salute to your contributions!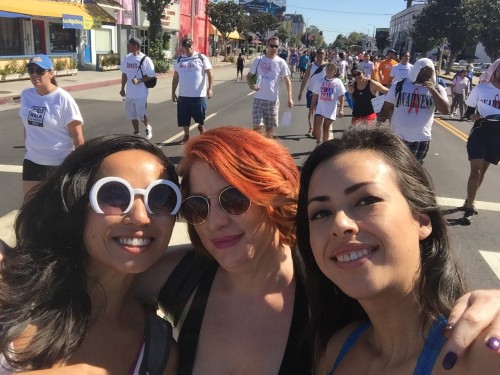 Though you'd never know it from our beaming smiles, it's practically a miracle we made it out bright and early for the Sunday 10K, as The Decameron threw our very first lifestyle play party the night before! In addition to nearly selling out this inaugural event , we were lucky enough to have the sultry Domina Daria in town from Dallas, who graced us with Her presence at the party! As you can see, I'm wearing My bright gold dungeon monitor (we prefer "kinky liaison") sash in the photo below flanked by Mistress Iris and Domina Daria…don't I look right at home as a naughty Girl Scout?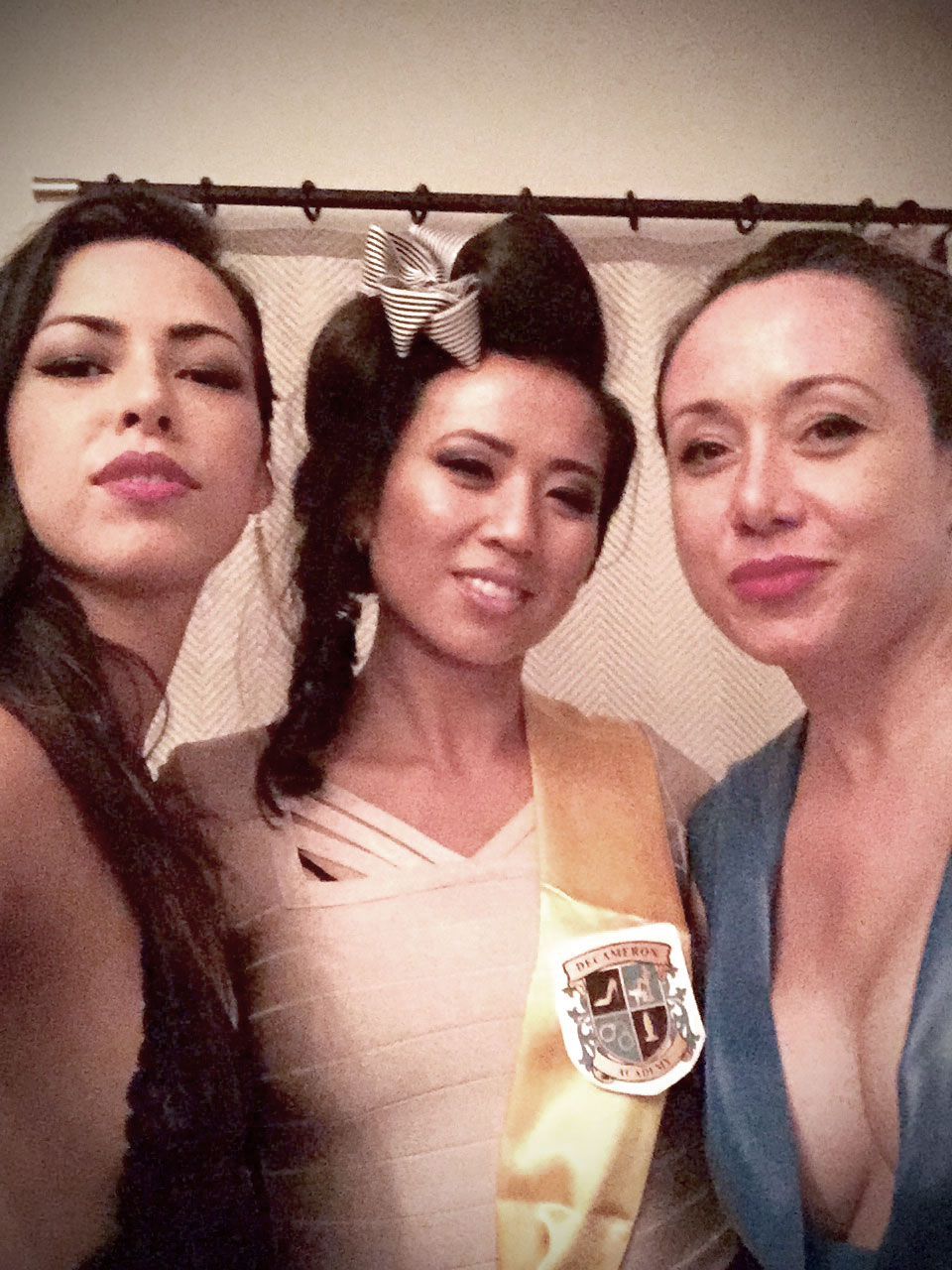 ---
If that weren't enough to round out this epic month of FemDom sisterhood, I'm thrilled to announce that My fellow human toilet enthusiast Bossy Bitch Delilah will be in Los Angeles from October 20-27th! We became fast friends during My trip to Atlanta in 2013 when we bonded over Our love for shoving caviar down boys' throats, so I'm excited to play together during her visit to The Decameron! We'll be taking applications for double Domme sessions so be sure not to miss out on this exceptionally rare opportunity to serve two exotic FT Goddesses in tandem. Obviously advanced notice will be required for such an epic opportunity, so get in touch today to inquire about scheduling :)
So what are you waiting for?