Greeting from Berlin, bitches!

It has been very rainy here, but I've been managing to keep Myself warm and amused despite external conditions. It is nice once in a while to take a vacation from the unyielding brightness of the SoCal sun and soak up all that atmospheric moisture. However, I can't deny that I'm looking forward to sitting by a pool or two upon my return…
Between gallery hopping, beer drinking, and staying up all night, I've been playing in both Berlin and Prague at surrogate dungeons. My current homebase here in Berlin is gorgeous and centrally located near the posh KaDeWe department store on the west side of town. Elegant and terrifying, the Bizarr Lounge suits My taste and acts a perfectly comfortable home away from home for Me.
There, I will be considering sessions between June 12th and June 19th.If you are based near BERLIN and fantasize of servitude, now is the time to get in touch.
In the meantime, I will be in Venice from June 2-5th, in Zurich on June 9th, and in Basel from June 10-11th. My schedule is quite tight for those cities, but it is possible that something may be arranged for the right slave.
For My LA-based sluts (who are undoubtedly counting down the days), I am scheduled to return on June 19th. Look forward to seeing Me after that date. No doubt I will be in the mood to be welcomed and worshipped…
Until then, some candid shots:
Me & My dear queer friend, Berlin-based Christian ML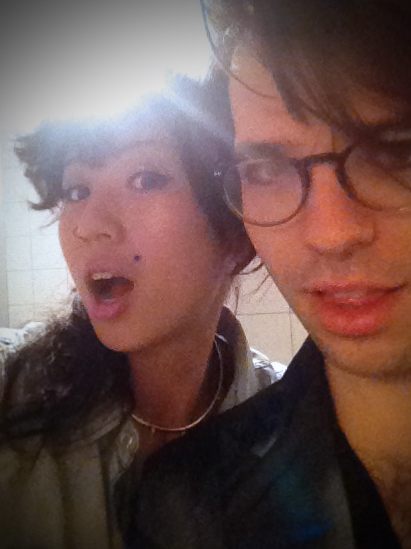 Yours Truly conquering "Zipper Face" at the Kit Kat in Berlin: