Oh hello My lovelies!
Spring is in the air and I am feeling oh-so-frisky coming off of an amazing multi-Mistress FemDom play party last night :) So without further ado, I'd like to share some exciting news with you regarding My upcoming travel plans & sexy new projects:
---
I'll be in NYC from April 6th-10th, 2017
For those of you who have served Me in New York previously, you'll know that I play in the fully equipped and elegantly appointed space of Dia Dynasty & Lucy Sweetkill conveniently located in midtown Manhattan. Gracing the city with My perfect ass, I'm hoping to indulge in full toilet training, all sorts of showers, smothering, slut training, and cuckold & forced-bi fantasy! Of course, scenes that involve worshiping My feet and legs are always welcome, as well as custom, creative role plays.
Get in touch here to request an appointment now
---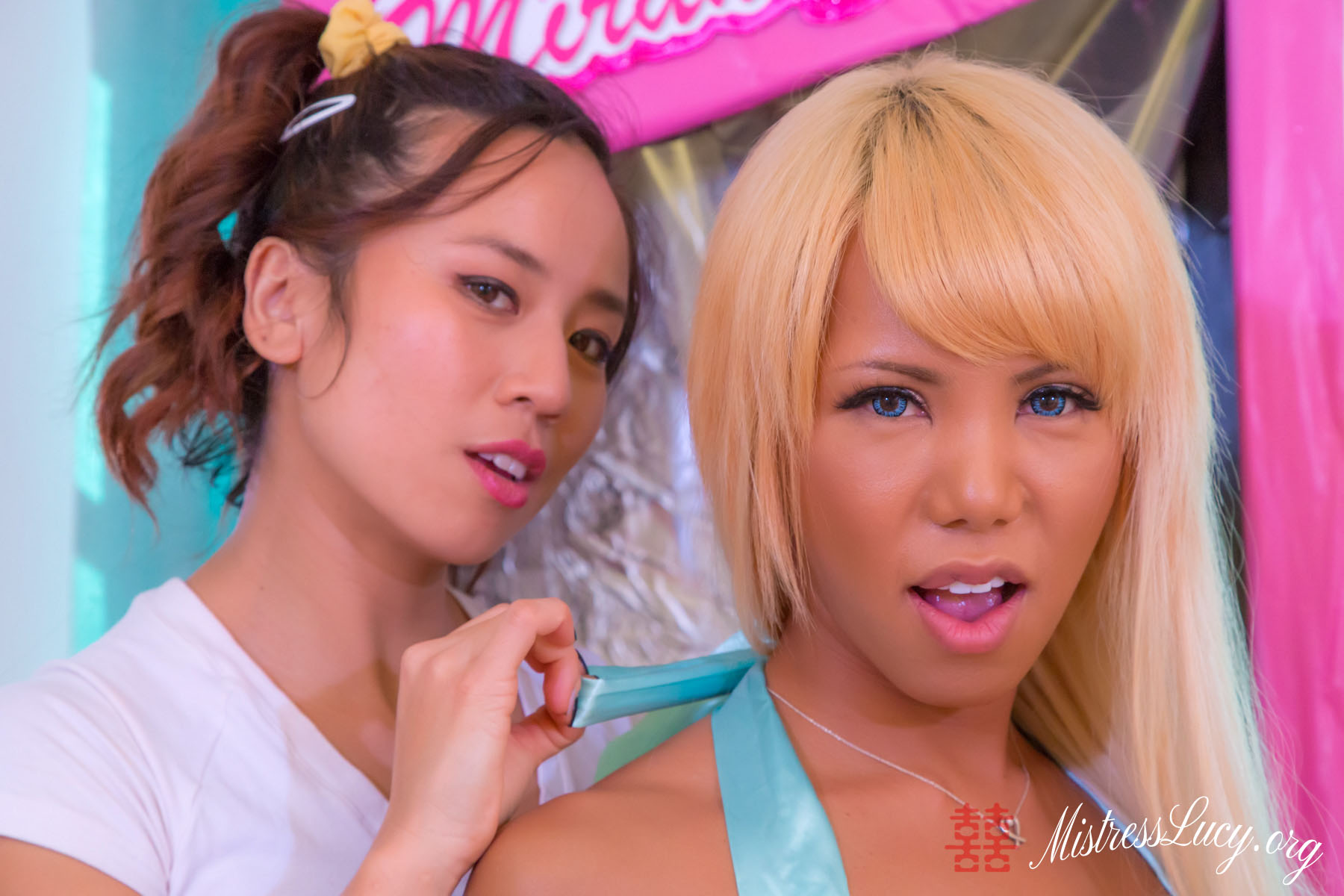 **VIDEO RELEASE** Bratty Lucy's T-Girl doll Miran: part I
Secondly, I'm proud to announce that I recently teamed up with Bob's T-Girls and the flawless Miran to produce a sexy 3 part series about a bratty little girl and the living doll she uses and abuses. Think Toy Story but with a kinky age-play twist, I receive My highly anticipated mail order doll only to find that she has some extra parts. Forgetting that I ordered the T-Girl option, My Bossy Ass pounces this opportunity to strong arm My new toy into do exactly as I say, or else risk getting returned to the factory.
Shot expertly in crystal clear HD, watch Me explore Miran's EXTRA FUN parts, stuff our faces full of colorful candy (sharing is caring!), spank her smooth, round ass, and more in this 1st of a three-part FemDom age-play saga. Stay tuned for parts 2 and 3 to cum…